POMPE DE CALDURA, AER CONDITIONAT, CHILLER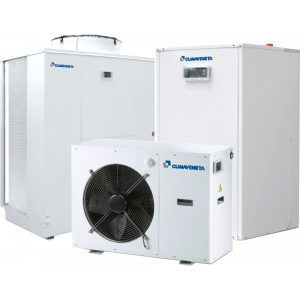 SPF 12-301 – 24-807
Pumping and inertial storage tank kit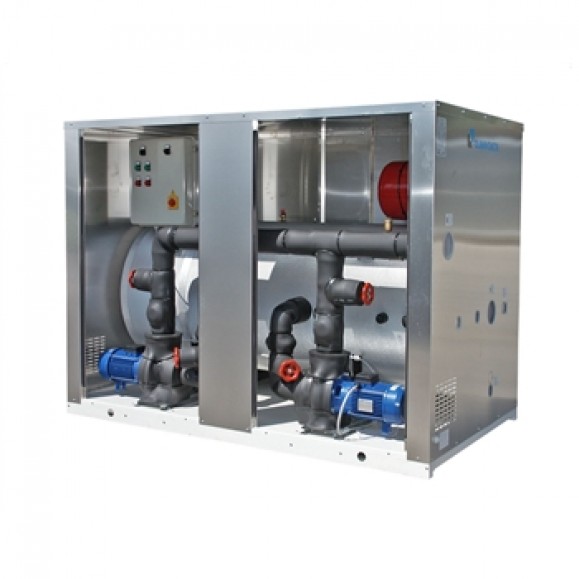 The system capacity can be increased by installing an accumulator between the refrigeration unit and a user. Thanks to the increased thermal inertia, this ensures a number of advantages: – Longer life of the refrigeration machines due to longer working-time of the compressor between two starts. – Reduced water temperature swings, which results in greater stability of final adjustment. The SPF units consist of a package containing all the necessary components for outfitting a refrigeration unit; they are optimised to satisfy a large number of requirements: Low or high prevalence units. With one or two 2 and 4-pole pumps. With housing box, suitable for installation in nontechnical rooms and locations exposed to the weather. Without housing box, suitable for indoor installation and limited access locations (available capacities 300 – 500 litres).
Version
SPF 300 – Storage Tank 300 liters
SPF 750 – Storage Tank 750 liters
SPF 1000 – Storage Tank 1000 liters
SPF 1500 – Storage Tank 1500 liters
SPF 2500 – Storage Tank 2500 liters
Features
HOUSING BOX
Galvanised sheet steel base, extra thick and painted with polyester powders. Load bearing structure made of aluminium sections and enclosing alluminium panels. The panels can be remove and all components are accessible.
HYDRONIC PUMPS
Availability single or dual pump with three-phase electric motor 2 or 4 poles. According to the models the cast iron pump casing or stainless steel AISI 304. The cast iron impeller or stainless steel impeller AISI 304 – 316L.
STORAGE TANK
Buffer tank is made of carbon steel plate and it is insulated by a thick (10 mm for 300 – 1000 liters and 20 mm for 1500 – 2500 liters) propylene banded wire enclosure with unscratch film.
Accessory
Tank antifreeze heater
Power supply 230V/3ph/50Hz + PE
Thicker soundproofing cladding
Removable metal mesh water filter kit
Rubber anti-vibration mounting kit