POMPE DE CALDURA, AER CONDITIONAT, CHILLER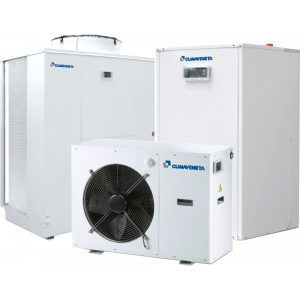 BREC M1A – M4F_B
Remote condenser for R410A with centrifugal fans Rated capacity 6,50 – 108 kW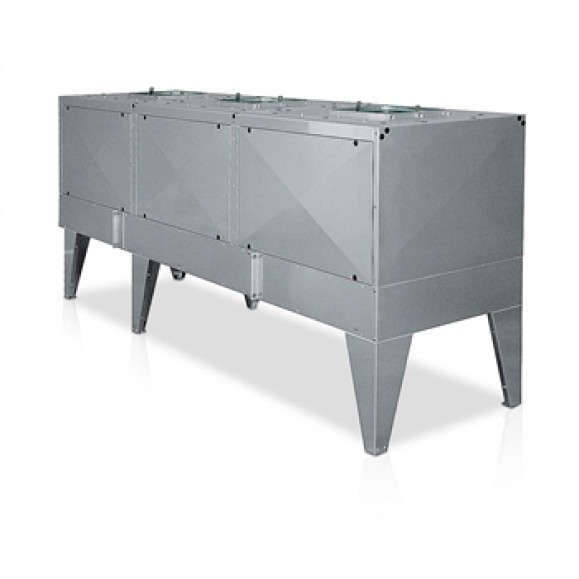 Condensing unit with centrifugal fan with very low noise level are excellent for use in both technological and civil applications, designed for ductable installation with max ESP 150Pa. The possibility to remove the side panel made easier the cleaning operation and the air flow configuration. The BREC units operate with a 230V/1ph/50Hz and 400V/3ph+N/50Hz power supply totally independent and separate from the indoor unit ACCURATE. These units are therefore also suited for use without being directly connected to indoor units.
Version
BASIC – Basic
MOD – With condensing control
Features
CONDENSING COIL with high efficiency made by innovative corrugated fins and copper pipes with grooved internal surface.
FANS with double-inlet, with vibration-isolation mountings, with protection rating IP44 and insulation class F.
Accessory
Legs kit for horizontal air flow
Legs kit for vertical air flow
Copper-Copper coil