POMPE DE CALDURA, AER CONDITIONAT, CHILLER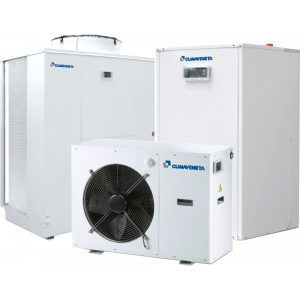 BRE 007m – 190b
Remote condenser for R410A with AC axial fans Rated capacity 6,93 – 187 kW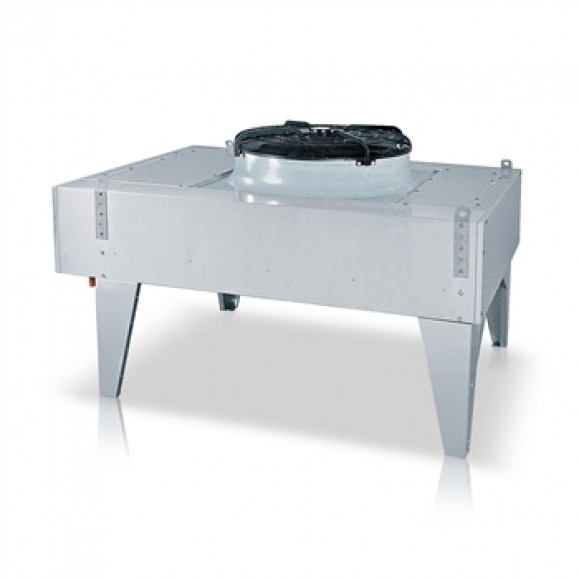 Remote condensers with axial-type fan(s) for outdoor installation. Installation may be vertical with a horizontal air outflow or, using special brackets, horizontal with an upward air outflow. The very low noise, adjustable-speed fans are excellent for use in both technological and civil applications. BRE units operate with a single-phase 230V/1ph/50Hz and 400V/3ph/50Hz BRE units are not provided with integrated fans speed regulator per standard. However, CLIMAVENETA can provide such fans speed regulator as OPTIONAL, by installing it directly inside the indoor unit ACCURATE.
Version
BASIC – Basic
LN – Low noise
LT – Low temperature 
Features
ELECTRIC FANS of an axial type, statically and dynamically balanced on two levels, with blades in an inoxidable material and external rotor motor suitable for adjusting the speed, all mounted on a metal supporting grid in conformity with safety regulations. The motors are to VDE 0530-12.84. The protection rating is IP54 to DIN40050.
CONDENSING COIL: the combination of innovative corrugated fins with the use of smooth pipes on the exchanger ensures excellent heat transfer with a minimum amount of fluid. The heat exchangers consist of aluminium fins and copper pipes.
REFRIGERANT CIRCUIT CONNECTIONS are arranged along one side of the unite and are to be welded for safe connection that prevents any fluid leak.
Accessory
Legs kit for vertical air flow
Copper-Copper coil
Epoxy coated coil (for fins only)
Cataphoresys coil treatment